The effects of black magic can be confusing to people. Black magic and other spiritual afflictions are not part of our daily lives. So when people face these problems, they often don't know what to do. This is why we wrote this article.
Over the years, we've received many questions from people struggling with spiritual problems. In this guide, we'll provide answers to most of these questions. You probably would not be here if you don't have problems of your own. So, let's get started.
1. What exactly is black magic?
Very few people grow up learning about black magic and other spiritual problems. If you're like most people, you grew up learning about arts and science. Religious and spiritual matters are often an afterthought. But the world is much more than it seems these days. A lot of what we consider as myths are facts. Demons exist and so do witches and black magicians.
Black magic is the dark art done for evil purposes. There's nothing good about black magic and there will never be. Black magic involves complicated satanic rituals and sacrifices. These rituals grant supernatural powers to black magicians. Black magicians then use these powers to create curses that wreck people's lives.
A black magician can create a curse through the following :
Targeting you through your mother's name and your full name
Placing it on your jewelry, possession, and clothing.
Using your photograph as a focus
Through your foods, fruits, and drinks
You should know that people have different motivations for creating a black magic curse. Some do it for vengeance, while others for it for personal interest or envy. You may be wondering if many people know how to create curses. The answer is no. What happens is that people often seek out black magicians for the curse. These people create black magic curses for a fee.
2. Can I have the effects of black magic even though I don't believe in it?
Sadly, yes. Black magic involves channeling a huge amount of energy. Black Magic can affect anyone and everyone good or bad. It is normally done to someone out of jelousy or revenge.
God is very powerful and sometimes answers peoples prayers. The second option is to seek true magic protection. This isn't offered by wearing charms or reciting Latin spells. Only true healers provide this service. So you can seek one out if you need lasting protection.
3. Is black magic related to God?
Black magic is not related directly to God. Instead, it is related to Satan and his timeless crusade against us. Satan is a member of a group of beings known as Jinns. His followers and descendants are known as demons. Jinns walked the earth before man. And they still do in other dimensions. Black magicians get their power by invoking demons and Jinns through dark rituals. The binding of entities fuels black magic curses.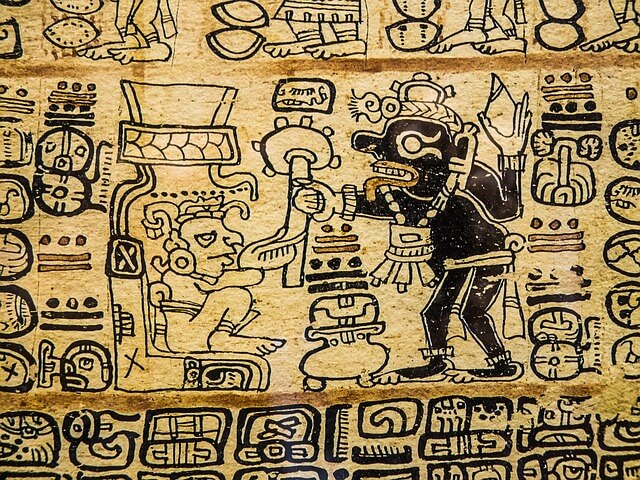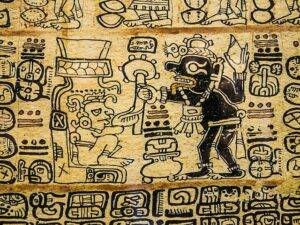 4. Can I break curses on my own?
Although many people will say otherwise, the answer to this question is a big NO . Unless you are a trained healer, don't attempt breaking curses on your own. There's a reason people spend years becoming experts at things. For instance, you don't seek out anyone when you want to erect a skyscraper. People also don't take serious medical advice from anyone, they seek a doctor. You can not break a curse on your own, and it's that simple.
Although there are a lot of guides and charms online, they are dangerous businesses. There are thousands of different types of curses. Black magic exists in different forms in various cultures. Therefore, the solution for a particular curse has to be unique. If you use an online guide, you might end up wasting your time. Besides, most black magic guides online are written by scammers. They only want you to buy their spiritual product, that doesn't work anyway.
5. Can black magic affect my relationship?
Yes, black magic can affect your relationship in many ways. The negativity that comes with black magic is not conducive to a relationship. This negativity, if left standing, leads to sadness and irritability. In time, the victim may ignore his or her partner. They'll lash out frequently because the other person can't understand them.
But it doesn't stop there. Black magic symptoms can cause physical changes in people's appearance. And it can also cause behavioral changes. A victim may transform into someone else and become unrecognizable by their partners. There's no way the relationship can move forward with this. This is why black magic should be broken early.
6. What is white magic?
White magic is often considered the exact opposite of black magic. It is said to be the use of supernatural power for selfless or kind purposes. In history, white magic is practiced through healing, blessing, charms, incantations, and prayers. But this isn't true. White magic is just a form of twisted black magic used for a decent purpose. Don't work with any healer who makes use of white or black magic. Black magic is meant to destroy and is never meant to heal. Even if a white magician helps, the solution won't last because they can't remove the curse.
7. My house feels haunted, can that be black magic?
Are you asking yourself "is my house haunted"? If your house feels haunted, there are several causes for that. The common culprits are ghosts, demons, and yes, black magic curses. So the answer here is yes. If you're having paranormal activity in your home, it may be due to black magic. The effects of black magic can mimic paranormal activities.
8. Is the evil eye a form of black magic?
This is another common question we get a lot. Sadly, the answer is NO. Although the evil eye manifests similarly to black magic, it is entirely different. The evil eye is not created by black magicians, and it doesn't involve any dark ritual. In fact, people can create evil eye curses without knowing.
Evil eye curse is created when people direct intense negative energy towards someone. It is caused when people glance at you with negative feelings like hate. Many people do this without any implication of what they've done. However, other people know about the power of human intention. As such, some people can intentionally create evil eye curses.
Evil eye symptoms are just as bad as the effects of black magic. So, it's understandable that people confuse them. With that said, the solutions to both problems are different. If you're having any unexplainable experience, try to seek out a healer. A true healer will be able to examine you and find out what's wrong.
9. How can I be protected?
Black magic can only be broken by spirit healers. If you're looking for protection, these are the people to seek out. The good news is there are many true healers out there. A good healer can break any curse on you and offer lifetime protection. We offer this service at the office of Talal Zoabi. Talal can break black magic and evil eye curse, and also provide lifetime magic protection.
10. Do Crystals, Salts, and Incense work?
Crystals, salts, and incense are popular spiritual items. People around the world use these things in spiritual worship. With that in mind, it's critical to differentiate popular from the truth. These things can break black magic spells. The only thing that helps is praying to God and seeking a magic healer. If you're having effects of black magic, this is what you should do.
Understanding and Overcoming the Effects of Black Magic
In our exploration of the effects of black magic, the veil has been lifted on a world often concealed in shadows. This realm, fueled by malevolent intent, intricately weaves curses that disrupt lives. Its rituals, powered by supernatural forces, unveil the darker facets of human spirituality.
Belief stands powerless against the potency of black magic's energy, reminding us of the need for authentic spiritual healers. These guardians possess the expertise to unravel curses and shield against the unseen onslaught.
Black magic's connection to otherworldly entities and its stark contrast to divine realms accentuate the importance of seeking guidance from those well-versed in its intricate dance. The FAQs dissected here — from curse-breaking to its relational impact — portray the profound ripple effect it engenders. Victims, physically and emotionally transformed, mirror the depth of its malevolence.
As our journey through the enigmatic world of black magic concludes, we're armed with newfound understanding. This knowledge empowers us to navigate the unseen with discernment, entrusting skilled practitioners like the office of Talal Zoabi to mend, protect, and bring equilibrium to the delicate balance between the tangible and the ethereal.
Published by The Office of Talal Zoabi 30+ Years of Experience in Spiritual Healing
700+ Exorcisms | 3000+ Permanent Spell Removals
Read about Talal's Proven Results in His Client's Spiritual Healing Testimonials
FAQs about the Effects of Black Magic
" After the process. My process. I saw, changes, in my Life, my Luck, my focus,my Love Life,my Family. Peace and joy, returned to ME!!!!! Talal, is chosen and God sent. Please, if you have a problem. Let Talal help you. Everything in your life, that was good, will remain good. Your Life will return back to what it was. Trust and Believe… Talal will help you. God wins all Battles, with no scars. God sent Talal, to help win the Battles, with no scars. I Thank Talal and Kristen, for giving back my Life through God. I Thank You!!!!!"