One question we would like to clarify with our regular readers is if black magic is different from real black magic. Most people possess little understanding of spiritual matters. Movies like "The Conjuring" and "Annabelle" form the basis of what many believe is black magic. However, witchcraft in real life goes beyond scary scenes in movies.
The symptoms of black magic are more serious than most people imagine. They are more widespread than you think. For instance, real black can affect every aspect of a person's life. It is easier to understand this if you understand what black magic is.
Why Black Magic is Scarier than you think?
What is black magic? Think of it like this. Our entire reality is made of energy. Energy flows around us and in and out of us. These energies take various forms. Even our lives and spirits are made of energy. You should know that energy is not inherently good or bad.
To understand better, think of electricity. The same electricity that powers your gorgeous house can cause electrocution. It is the same electricity that powers heaters that powers air conditioners. Similarly, energy can be positive and healing. Black magic is the vile art of manipulating the universe's energy for evil purposes. It is also known as witchcraft, voodoo, and hex. It involves the use of spells and rituals to make pacts with otherworldly beings.
A witch attains powers from their incantations and can make horrible things happen to specific people. There are various forms of voodoo such scapulimancy, necromancy, chiromancy and pyromancy. There are tons of ways black magic can manifest in people's lives.
In this guide, we'll be limiting it to the 6 most problematic symptoms. Many families are experiencing this but they have no idea.
1. Behavioral Change
Change is that constant that's ever-present in our lives. As we age, experiences, memories, and life lessons constantly drive change in our lives. For some people, they become better human beings. People become better parents, partners, and friends. It is the other way around for some people. They become terrible parents, friends, and coworkers.
Time makes people change habits, become more or less productive, social, honest, and so on. We make decisions every day that change us a little. As such, change occurs in most cases slowly.
This is the clue to identify when a behavioral change is abnormal. Black magic curses lead to sudden behavioral changes that are completely unexplainable. These supernatural curses can suddenly transform anyone into an entirely different person.
It can make a once outgoing individual shy and awkward in social situations and vice versa. Dark magic can take away your confidence. It can make you uncaring and harsh toward your loved ones. In a brief time, you can become an entirely different person unrecognizable by your family. These can mean black magic.
If you start getting negative comments from friends and family that you have changed suddenly, it might just be black magic. If you notice these sudden changes in anyone in your family, think spiritually too. The thing about black magic is the victim is many times oblivious to what's going on. This is why very few ever seek a solution.
2. Hearing Voices
Black magic often manifests primarily in the mind. So, it is all about being vigilant for the manifestations. The victim can start seeing and hearing things that are not there. This is known in psychiatry as hallucinating. It is a fairly common psychiatric problem. However, those caused by black magic present with very distinct symptoms.
Victims of black magic can sometimes believe they are prophets. They can start hearing the voices of a spirit claiming to be God. The voice keeps communicating with them and makes them feel special. As the victim, it can even tell you things you should not know. For instance, it can tell you what certain family members of yours are up to when they aren't with you. It can even tell you of some things that'll happen right before they do.
Slowly, the voice overcomes the will of the victim and the afflicted may start believing they are prophets. They can start claiming that God is talking to them. In the worst scenario, this can lead to even more sinister behavioral changes. The victim may stop bathing or taking care of themselves claiming that God told them not to. They also begin to write prophecies.
They can refuse to eat; start wearing filthy clothes or start committing crimes. They'll keep claiming that they can't sin and that God is instructing them. Once you identify this, it is a sign of real black magic in action or can also be a demonic possession.
3. Perplexing Medical Conditions
Medicine is a vast field. There are tons of texts on thousands of diseases that affect man. Every day, people write more. When we fall sick, doctors make use of their knowledge and investigations to identify what's wrong. Once doctors discover an underlying disease condition, it becomes easier to commence a treatment plan.
However, black magic makes this impossible. A curse can make you fall sick. However, it will not stop there. The sickness is such that doctors will not be able to do anything about it. As we said earlier, the symptoms of witchcraft can be serious. Real black magic can affect every part of your body from head to toe. It can change your appearance and sap away your energy.
Your skin may lose its tone and become sickly. You can start vomiting and losing weight. Your hair can start falling out. You may suddenly be unable to walk or use certain parts of your body. With that said, many medical conditions can manifest similar symptoms.
However, what makes it a spell is that doctors will be unable to find an underlying cause. All investigations will come back with normal results and doctors will be confused. If you are not careful, you can end up spending months in the hospitals with the doctors, eventually finding nothing to treat.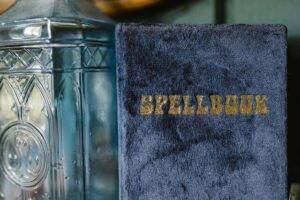 4. To be less productive 
Just as your health can take a hit, your productivity can also be affected. This occurs in numerous ways. The first is that if a curse is wreaking havoc on your health, you will be unable to focus. Similarly, if you're hearing voices telling you not to work, your output won't be optimal either.
If you are also having difficult relationships all of a sudden, the effects will ripple over to your work. However, black spells can primarily manifest to disturb your productivity. Suddenly, you may lose interest in or be unable to focus on your work. You may try your best but you'll feel an invisible barrier stopping you from doing your best work. This is what a witch can do.
5. To have widespread bad luck
If you are having bad luck in every aspect of your life, chances are it could be black magic. In life, sometimes terrible things happen, and everyone loses. But, it's not okay to lose out in every instance. This is exactly what happens when there's real black magic on a person.
This can be so debilitating that the victim loses everything. As a victim, you can lose your job, savings, business, marriage, and more. If you start having such bad luck, it's most likely due to black magic. Ironically, this is the most common symptom of black magic.
The intention of the black magicians casting a curse will usually determine the symptoms. But for anyone to go to the rigors of creating a curse, they wish you bad and that's exactly what happens. If everything keeps going wrong all of a sudden, refuse to accept it as normal. Take steps to confirm that you're not suffering from black magic.
6. Relationship Woes 
One more way voodoo can manifest is by disrupting your relationships. Every relationship has its ups and downs. A family is made up primarily of two different individuals from diverse backgrounds. There will be quarrels from time to time. But the beauty of a loving relationship is overcoming the differences to become closer.
However, under the black magic influence, you can suddenly lose all affection for your partner. You can find it difficult to care for or even unable to. In some instances, your partner may suddenly start avoiding you. This can be shocking and sad. Your relationship might be smooth in one instant and all sudden, you are both seeking a divorce. This is how powerful black magic can be.
Suddenly, you can start noticing new behaviors you deem unacceptable. You may change your attitude and start fighting all the time. The problems will grow so much that you can't stand each other. This is how devastating real black magic can be.
How to Overcome Real Black Magic
The good news is that regardless of how long anyone's been under a magic curse, there's hope. By taking these three steps, you can remove witchcraft from your life today.
1. Practice Positivity
The first step to removing black magic is to change your mentality about your situation. Although everything may seem bleak now, there's hope. Every single spell can be broken. It is all about taking the right steps. And the best part? You don't have to read a book to make this happen.
Start by transforming the way you see things. Engage in positive exercises such as praying, meditating, and socializing with loved ones. Put yourself in an atmosphere conducive to healing. Do this because it takes some time to overcome real black magic spells. It's not in your best interest to prolong suffering by entertaining negativity. Being in the right state of mind promotes recovery.
2. Confirm the presence of real black magic
However, it's essential to be sure and the way to do this is through a spiritual check. True spiritual healers offer free black magic check that can detect if you have a spell on you. The healer will most likely ask for some personal details. With these details, the healer will be able to make divination and see if there's a spell on you. You can take Talal's free spiritual evaluation.
3. Contact a healer
The last step to remove real black magic is to contact a true spiritual healer. Healers are gifted people who possess the skill to break curses. There are black magic healers around that can assist in breaking curses.
Be mindful that not all that glitters are Gold. Not everyone that calls themselves healers is healer. There are many monks, shamans, and psychics online who fancy themselves, healers. Do not fall for these people. Be careful of amulets, charms, and crystals being sold online for breaking black magic.
Real spirit healers are God-fearing and caring. They care about you and have helped a lot of people. They often have many positive reviews from those they have helped in the past. Talal can assist you in breaking a curse. He offers a free spiritual check that will reveal if you have a curse.
And our healer has been in the business for over 30 years. He has numerous testimonials to prove that he is legit. The best part is that after healing, you also get free lifetime protection from any new curse. This way, you can live free from fear of ever becoming a victim again.
In a world where misunderstandings about spirituality and the supernatural run rampant, the concept of "real black magic" often gets confused with the sensationalized depictions seen in movies and media. The truth is, the effects of real black magic are far more profound and unsettling than we might imagine. Talal's spiritual healing services stand as a beacon of hope in dispelling the darkness of such malevolent forces.
Talal's extensive experience and genuine commitment to spiritual healing have provided relief to countless individuals plagued by the sinister consequences of real black magic. The symptoms are varied, ranging from sudden behavioral changes to perplexing medical conditions, relationship woes, and an uncanny series of bad luck. These manifestations can cripple lives, shatter relationships, and hinder personal growth.
However, Talal's approach doesn't merely focus on alleviating the immediate effects. Through his expertise, he empowers individuals to reclaim their positivity, hope, and resilience. By encouraging a shift in mindset, fostering positive practices, and offering a comprehensive
spiritual assessment
, he guides those affected toward a path of healing and restoration.
The importance of Talal's
spiritual healing service
cannot be overstated. In a world where the influence of real black magic can go unnoticed, his ability to diagnose and counteract these malevolent energies offers a lifeline to those trapped in its grasp. Through the practices of prayer, meditation, and positive interaction, Talal's approach addresses not only the physical and mental aspects but also the spiritual dimensions of healing.
With over 30 years of experience, Talal has earned the trust of countless clients who have experienced the positive results of his healing methods. His commitment to genuine, effective healing is reflected in the testimonials and stories of those whose lives he has transformed. For anyone seeking refuge from the devastating effects of real black magic, Talal's spiritual healing services stand as a source of hope, restoration, and lifelong protection.
"THANK YOU, for helping me get my power back. My Energy back. My life. I lost so much, this time it feels weird to know, what is for me, its actual mines now and for me."